West Valley Veterinary Clinic
Address: 3875 West 3500 South West Valley City, UT 84120 United States
Post: 84120
State: Utah
County: Salt Lake
City: West Valley City
Phone: (801)966-4219
Fax: (801)966-4291
Site: westvalleyvetclinic.com
Working hours: Mon: 08:00 am - 06:00 pm, Tue: 08:00 am - 06:00 pm, Wed: 08:00 am - 06:00 pm, Thu: 08:00 am - 06:00 pm, Fri: 08:00 am - 06:00 pm, Sat: 08:00 am - 05:00 pm, Sun: 08:00 am - 02:00 pm
Category: Veterinarians
Location & access map for "West Valley Veterinary Clinic"
Video street view near "West Valley Veterinary Clinic"
Photo from "West Valley Veterinary Clinic"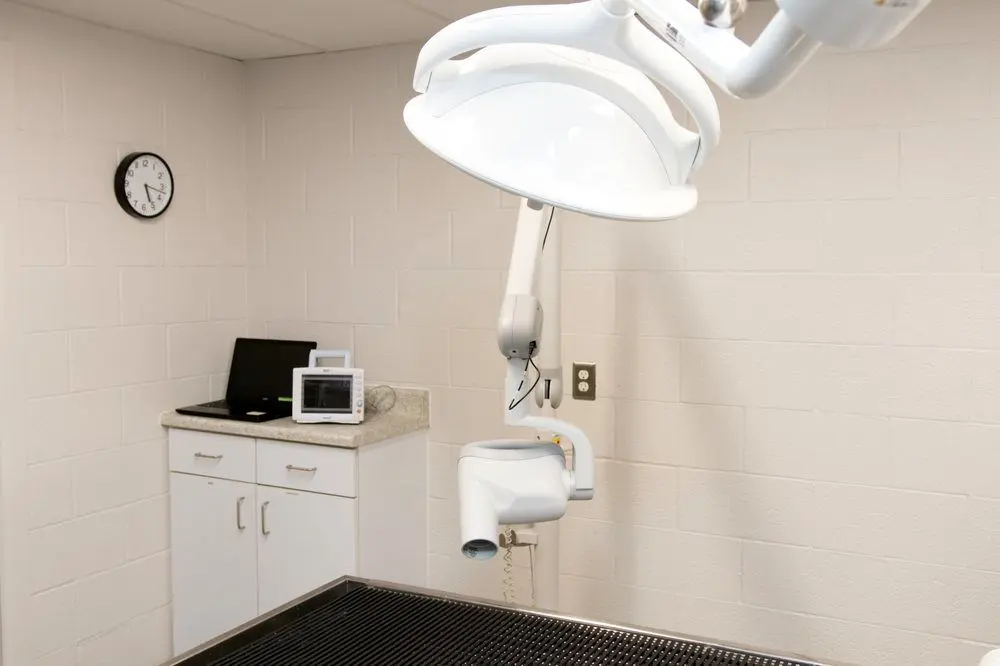 West Valley Veterinary Clinic with 1 Vets located in West Valley City, UT: AAHA-accredited, Board Certified doctors & hospital provide the finest care for your pet.
West Valley Veterinary Clinic is a well-established, full-service, small animal veterinary hospital providing comprehensive medical, surgical and dental care.
We provide a broad spectrum of diagnostic procedures through in-house testing and the use of external laboratories. We also work closely with local practices when special diagnostic procedures are required. The facility includes a well-stocked pharmacy, in-hospital surgery suite, in-house x-ray capabilities, a closely supervised hospitalization area, and indoor boarding kennels with outdoor walking areas.
At West Valley Veterinary Clinic we strive to offer not only sound advice, but also optimal veterinary care, thus allowing you the enjoyment of your companion for a maximum number of years. Our job is not only to treat your pet when he or she isn't feeling well, but also to help you learn how to keep your best friend happy and healthy.
Services:
Veterinary Medical Acupuncture
Diagnostic and Therapeutic Services
Surgical Services
Anesthesia
Internal medicine consults
Radiology Services
Electrocardiography Services
Dentistry
Laboratory
Permanent identification
Pharmacy
Individualized Flea Control Programs
Dietary Counseling
Behavioral Counseling
Boarding
Bathing
Emergency Care
List Of Veterinarians working in West Valley Veterinary Clinic, in West Valley City, UT: