Spring Valley Animal Hospital
Address: 8913 Two Notch Road Columbia, SC 29223 United States
Post: 29223
State: South Carolina
County: Richland
City: Columbia
Phone: (803)788-8481
Site: springvalleyanimalhospital.org
Working hours: Mon: 08:00 am - 07:00 pm, Tue: 08:00 am - 07:00 pm, Wed: 08:00 am - 06:00 pm, Thu: 08:00 am - 07:00 pm, Fri: 08:00 am - 06:00 pm, Sat: 08:30 am - 01:00 pm, Sun: Closed
Category: Veterinarians
Location & access map for "Spring Valley Animal Hospital"
Video street view near "Spring Valley Animal Hospital"
Photo from "Spring Valley Animal Hospital"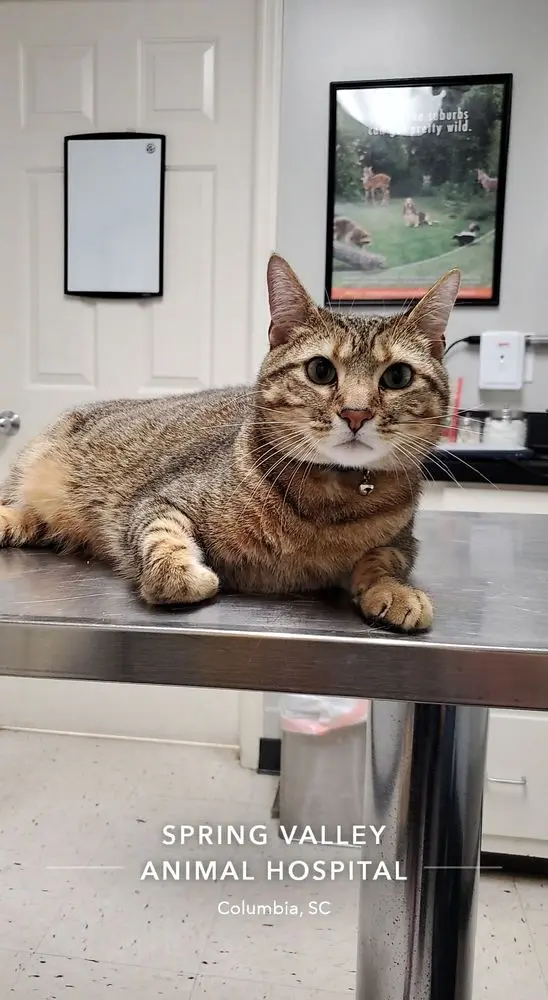 Spring Valley Animal Hospital with 1 Vets located in Columbia, SC: AAHA-accredited, Board Certified doctors & hospital provide the finest care for your pet.
Spring Valley Animal Hospital provides comprehensive veterinary services for the convenience of our clients. Serving Columbia's pet community since 1978, our staff includes, full and part-time vet techs as well as an on-site groomer. We provide a general medical practice that includes surgical, dental, emergency services during business hours and a full grooming and boarding facility.
We board animals at Spring Valley Animal Hospital as a service for our clients on a reservation basis. Each animal is kept in an individual cage in our air-conditioned and heated facility and each cage is cleaned daily with a disinfectant for your pet's health. All animals are fed daily with a well-balanced diet. Special diets and medications can be accommodated upon request for a small fee.
services:
Wellness Visits – Pediatric and Geriatric
Grooming and Boarding
Examination Facilities
Pharmacy
Radiology Services
Anesthesia
Surgery
Dentistry
Emergency Services
Bereavement Referral – Midlands Pet Care
Hours:
Monday - Friday: 7:30 a.m. to 7:00 p.m.
Saturday: 8:00 a.m. to 1:00 p.m.
List Of Veterinarians working in Spring Valley Animal Hospital in Columbia, SC:
Dr. Robert B. Alexander, VMD