Greene Animal Hospital
Address: 3545 Southern Ave Memphis, TN 38111 United States
Post: 38111
State: Tennessee
County: Shelby
City: Memphis
Phone: (901)452-3171
Fax: (901)452-3622
Working hours: Mon: 07:30 am - 05:30 pm, Tue: 07:30 am - 05:30 pm, Wed: 07:30 am - 05:30 pm, Thu: 07:30 am - 05:30 pm, Fri: 07:30 am - 05:30 pm, Sat: 07:30 am - 12:00 pm, Sun: Closed
Category: Veterinarians
Location & access map for "Greene Animal Hospital"
Video street view near "Greene Animal Hospital"
Photo from "Greene Animal Hospital"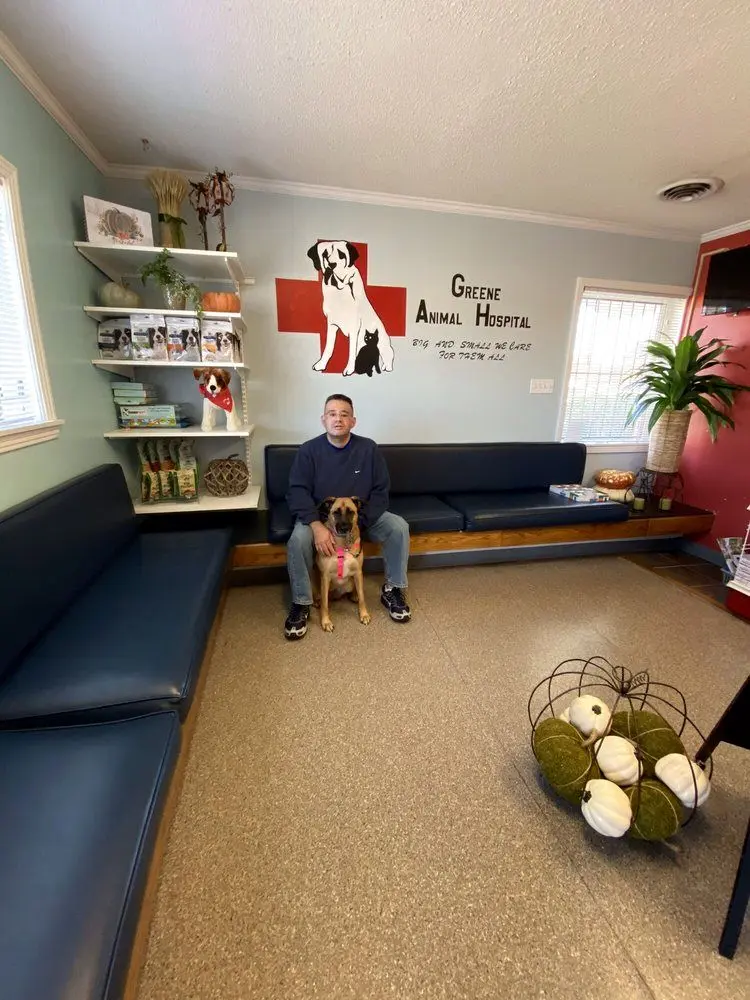 Memphis Animal Clinic with 2 Vets located in Memphis, TN: AAHA-accredited, Board Certified doctors & hospital provide the finest care for your pet.
At Greene Animal Hospital we strive for excellence in providing your pet with the best care in a warm, loving environment while maintaining a positive relationship and delivering exceptional service to all our clients.
At Greene Animal Hospital, quality of care is our #1 concern. That's why we have board certified veterinarians on staff and are an AAHA-accredited hospital. We constantly challenge ourselves to provide you with the best in medical diagnosis and treatment. All of our staff members are highly trained, experienced, and compassionate, allowing us to provide your pets the best care possible. Our practice philosophy is to treat each patient as we would our own. We understand that you have many options for the medical care of your pets and we thank you for entrusting them to our care!
Services:
Routine Wellness Exams
Vaccinations
Puppy and Kitten Exams
Medical Services
Surgical services
Diagnostics
Hours:
7:30 AM - 5:30 PM (Monday - Friday)
7:30 AM - 12:00 PM (Saturday)
List Of Veterinarians working in Memphis Animal Clinic in Memphis, TN:
Dr. Carondelet Nollner, D.V.M.
Dr. T. M. Kollasch, D.V.M.