North Avenue Animal Hospital
Address: 1901 West North Avenue
Post: 60622
State: Illinois
County: Cook
City: Chicago
Phone: (773)278-1330
Fax: (773)278-7113
Site: NorthAveVet.com
Working hours: Mon: 09:00 am - 07:00 pm, Tue: 09:00 am - 07:00 pm, Wed: 09:00 am - 07:00 pm, Thu: 09:00 am - 07:00 pm, Fri: 09:00 am - 06:00 pm, Sat: 09:00 am - 02:00 pm, Sun: Closed
Category: Veterinarians
Location & access map for "North Avenue Animal Hospital"
Video street view near "North Avenue Animal Hospital"
Photo from "North Avenue Animal Hospital"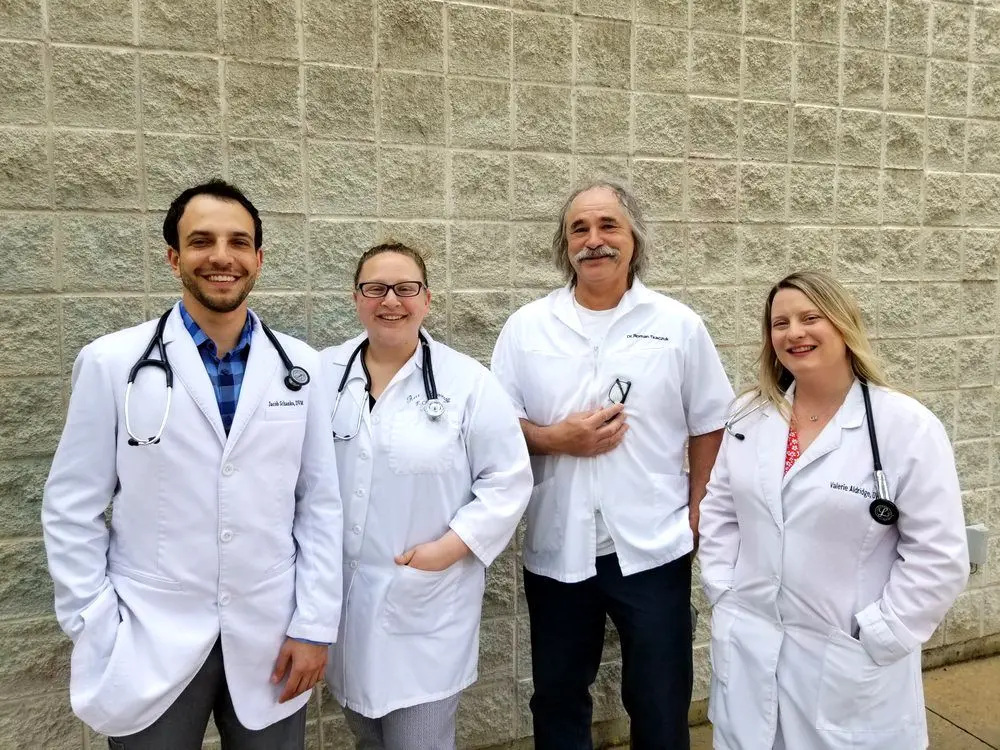 North Avenue Animal Hospital PC in Chicago, IL with 4 Vets: AAHA-accredited, Board Certified doctors & hospital provide the finest care for your pet.
North Avenue Animal Hospital is a well-established, full-service, small animal veterinary hospital providing comprehensive medical, surgical and dental care. Our hospital sees cats and dogs only.
Since 1999 our hospital has voluntarily achieved the high standards of The American Animal Hospital Association (AAHA), qualifiying us as an accredited member of AAHA.These standards pertain to facilites, equipment, practice methods and management. In February 2008 we once again acheived a 3-year accreditation, AAHA's highest honor!
We provide a broad spectrum of diagnostic procedures through in-house testing and the use of external laboratories. We also work closely with local practices when special diagnostic procedures are required. The facility includes a well-stocked pharmacy, in-hospital surgery suite, in-house x-ray capabilities and a closely supervised hospitalization area.
At North Avenue Animal Hospital we strive to offer not only sound advice, but also optimal veterinary care, thus allowing you the enjoyment of your companion for a maximum number of years. Our job is not only to treat your pet when he or she isn't feeling well, but also to help you learn how to keep your best friend happy and healthy for many years to come!
List Of Veterinarians working in North Avenue Animal Hospital PC in Chicago, IL:
Dr. Roman Tkaczuk - Practice owner and Medical Director
Dr. Kurt Larson
Dr. Valerie Aldridge
Dr. Ashley Hammer