Norton Animal Hospital
Address: 147 West Main Street Norton, MA 02766 United States
Post: 02766
State: Massachusetts
County: Bristol
City: Norton
Phone: (508)285-9822
Fax: (508)285-3402
Site: nortonanimalhospital.com
Working hours: Mon: 07:30 am - 07:30 pm, Tue: 07:30 am - 07:30 pm, Wed: 07:30 am - 07:30 pm, Thu: 07:30 am - 07:30 pm, Fri: 07:30 am - 06:00 pm, Sat: 08:00 am - 01:00 pm, Sun: Closed
Category: Veterinarians
Location & access map for "Norton Animal Hospital"
Video street view near "Norton Animal Hospital"
Photo from "Norton Animal Hospital"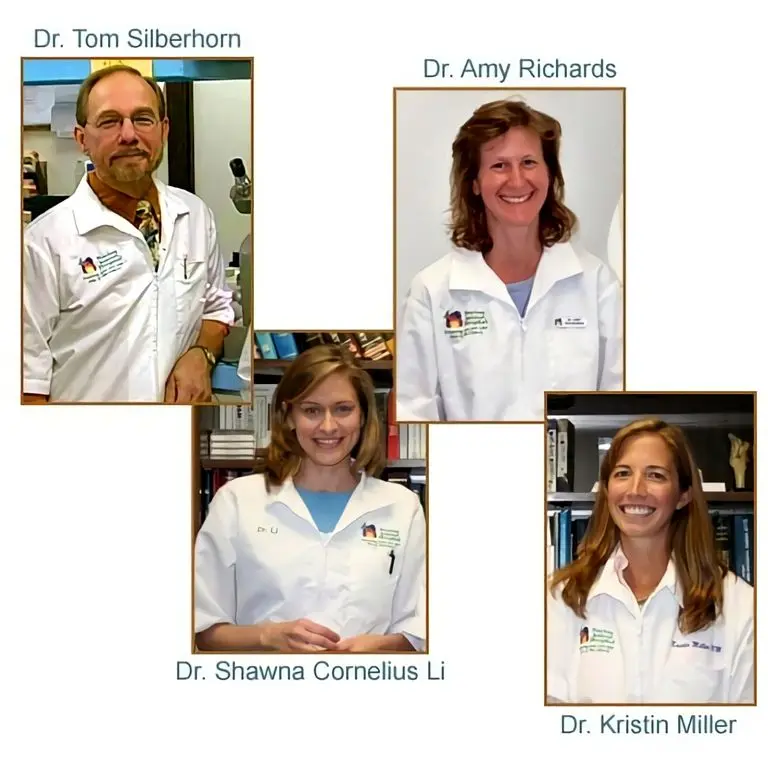 AAHA-accredited Norton Animal Hospital with 4 Board Certified doctors/Vets located in Norton, MA provides the finest care for your pet.
Norton Animal Hospital - Veterinary hospital serving people and their pets in the area.
The staff at Norton Animal Hospital strives to provide superior medical and surgical care as well as outstanding client service with compassion and dignity. Norton Animal Hospital couple this with a truly caring attitude and a friendly, knowledgeable staff that wants to keep your pet healthy and safe. They continuously strive to develop a culture where by those they serve experience fairness and respect in their relations with their organization.
Their vision is to form, meaningful, supportive and rewarding relationships with each other, committed pet owners, and the community, to celebrate the bond they share with animals.
Since 1973 the hospital has been providing complete health care from physical exams and vaccinations to comprehensive dentistry, surgery, and diagnostics, including ultrasound and digital x-rays.
They understand that your pet holds a valued place in your life and your heart so they have made it their goal to respect and honor that special bond by providing the best possible care for your pet.
Services:
Comprehensive Physical Examinations
Complete Diagnostic and Ancillary Care
Vaccinations and Preventative Medicine
Nutritional Counseling
Dental Services and Teeth Cleaning
Behavior Counseling
Pet Identification and Microchip System
Radiology
Ultrasound
Diagnostic Laboratory Testing
Spay & Neuter
Surgical Care
Pharmacy
Bereavement Counseling
Hours:
M-Th: 7:30 AM - 7:30PM
Fri: 7:30AM - 6PM
Sat: 8 AM - 1 PM
Sun: Closed
List of Veterinarians working in Norton Animal Hospital in Norton, MA
Dr. Thomas Silberhorn, DVM
Dr. Amy Richards, DVM
Dr. Kristin Miller, DVM
Dr. Shawna Li, DVM