MedVet Columbus
Address: 300 East Wilson Bridge Road
Post: 43085
State: Ohio
County: Franklin
City: Worthington
Phone: (614)846-5800
Fax: (614)846-5803
Site: medvetohio.com
Working hours: Mon: 12:00 am - 12:00 am, Tue: 12:00 am - 12:00 am, Wed: 12:00 am - 12:00 am, Thu: 12:00 am - 12:00 am, Fri: 12:00 am - 12:00 am, Sat: 12:00 am - 12:00 am, Sun: 12:00 am - 12:00 am
Category: Veterinarians
Location & access map for "MedVet Columbus"
Photo from "MedVet Columbus"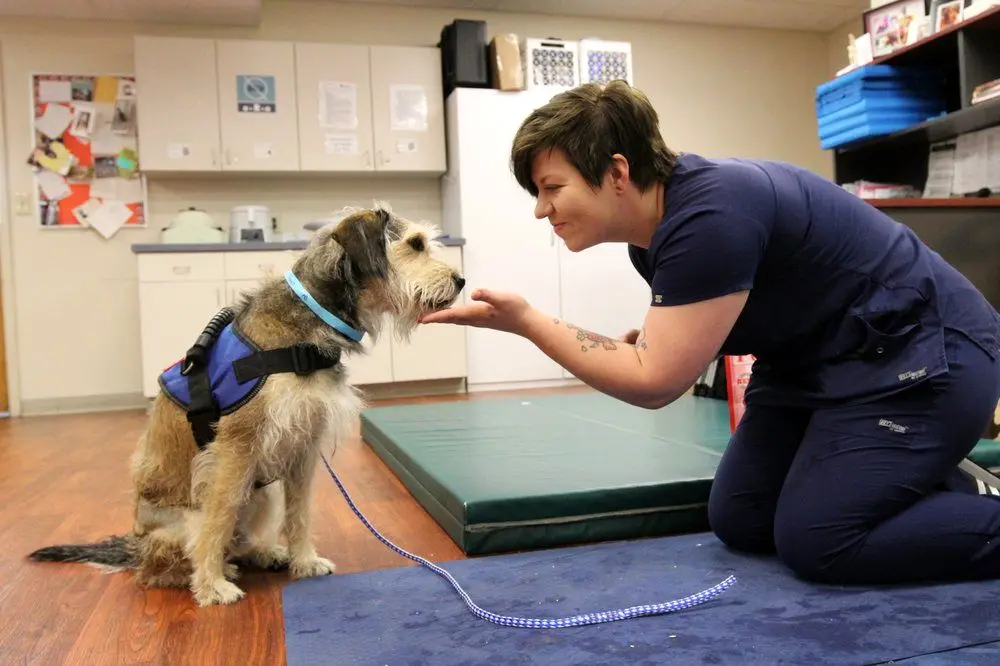 MedVet Medical & Cancer Center for Pets with 47 Vets located in Worthington, OH: AAHA-accredited, Board Certified doctors & hospital provide the finest care for your pet.
MedVet is committed to delivering the highest-quality, most compassionate specialty and emergency veterinary care available. Our doctors are dedicated to enhancing the health and well being of their patients and to serving clients as well as our referring veterinarians.
To ensure this goal is met, MedVet has two health care units: MedVet Specialty Practices, for in-depth care and patient management; and the Emergency Service (Formerly CVES), for immediate medical attention. Working in concert with each other, the Specialty Practices and Emergency Service provide comprehensive care for your loved ones, whenever the need arises.
List Of Veterinarians working in MedVet Medical & Cancer Center for Pets in Worthington, OH:
Darcy Adin, DVM
Dawn Bachman, DVM
Ann Bancroft
Matthew D. Barnhart, DVM, DACVS
Sarah Bisgard
Brian Bufkin, DVM
Anna Crosby, DVM, DACVECC
Carrie Crouse, DVM
Briana Danielson, DVM
William D. Dehoff, DVM, DACVS
Donya L. Dunlevy, DVM
William R. Fenner, DVM, DACVIM
Marnin A. Forman, DVM
Abby Foust, DVM
Christen Fout
Lisa Fulton, DVM, DACVIM
John Gordon, DVM, DACVD
Nancy Herrick, DVM
Roger Hostutler, DVM
Brian Jefferson, DVM
Shawn C. Kennedy, DVM
Vanessa Kuonen, DVM
Heather Lasher
Linda B. Lehmkuhl, DVM, DACVIM
Matthew Lovett, DVM
Karl C. Maritato, DVM
Stephen Martinez, DVM
Warren Maurer, DVM
Melissa L. Miller, DVM
Becky Murray
Gwen Myers, DVM
Thaibinh Nguyenba
Jennifer Nielsen, DVM
Deborah Prescott, DVM
Lisa M. Prior, DVM
Ryan Quigley, DVM
Terah E. Robbin Webb, DVM
Jay Ryan, DVM
Dianna Saam, DVM
Eric R. Schertel, DVM, DACVS
Jonathan T. Shiroma, DVM, DACVR
Bethany Smouther, DVM
Robert J. Starkey, DVM, DACVIM
Jesse Watson, DVM
Diane Wilson, DVM, MS, DACVA
Darcey D. Wolfe, DVM
Milton Wyman, DVM, DACVO