The Cat Doctor
This location has Closed
Address: 4407 SW Corbett Ave Portland, OR 97239 United States
Post: 97239
State: Oregon
County: Multnomah
City: Portland
Phone: (503)892-6452
Site: thecatdoctor.net
Working hours: Mon: 08:00 am - 06:00 pm, Tue: 08:00 am - 06:00 pm, Wed: 08:00 am - 05:00 pm, Thu: 08:00 am - 06:00 pm, Fri: 08:00 am - 05:00 pm, Sat: Closed, Sun: Closed
Category: Veterinarians
Location & access map for "The Cat Doctor"
Video street view near "The Cat Doctor"
Photo from "The Cat Doctor"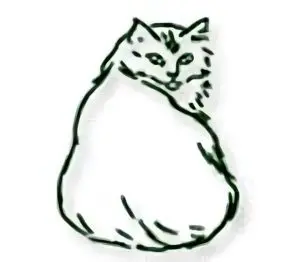 The Cat Doctor with 2 Vets located in Portland, OR: AAHA-accredited, Board Certified doctors & hospital provide the finest care for your pet.
Cats have traditionally taken a back seat to dogs in veterinary medicine. Dr. Marla McGeorge founded this feline centered practice in 1994 to focus exclusively on the health of cats and kittens. An important foundation of this cats only practice is recognition of cats' natures. Knowledge of cat behavior is the basis of a health care delivery system designed to work for cats to provide optimum care with a minimum of stress.
Unlike the traditional dog and cat clinic, patients are scheduled for long appointment times . This allows the cats time to relax and explore the exam room . Feline massage is used to help relax patients during the physical examination. The long appointment time is used to explore and discuss all aspects of the feline patient 's health and lifestyle.
In the management of chronic disease, follow up care and continuing consultations with the treating doctor are important. We recognize that cats do not like multiple visits to the clinic so to minimize the number of in clinic visits we provide much of the follow-up care by digital visits (telephone and email). This allows the doctors to provide the best continuing care at a lower cost and with a minimum of stress to the patient.
Hours:
Sunday: closed
Monday: 8:00 AM 6:00 PM
Tuesday: 8:00 AM 6:00 PM
Wednesday: 8:00 AM 6:00 PM
Thursday: 8:00 AM 6:00 PM
Friday: 8:00 AM 5:00 PM
Saturday: closed
List Of Veterinarians working in The Cat Doctor in Portland, OR:
Dr. McGeorge, DVM
Dr. Alison Sara Lord, DVM