Seven Oaks Animal Hospital
Address: 591 Saint Andrews Road
Post: 29210
State: South Carolina
County: Richland
City: Columbia
Phone: (803)731-9200
Site: sevenoaksvet.com
Working hours: Mon: 07:00 am - 06:00 pm, Tue: 07:00 am - 08:00 pm, Wed: 07:00 am - 06:00 pm, Thu: 07:00 am - 08:00 pm, Fri: Closed, Sat: Closed, Sun: Closed
Category: Veterinarians
Location & access map for "Seven Oaks Animal Hospital"
Video street view near "Seven Oaks Animal Hospital"
Photo from "Seven Oaks Animal Hospital"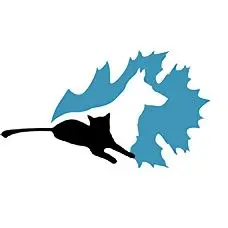 Seven Oaks Animal Hospital with 1 Vets located in Columbia, SC: AAHA-accredited, Board Certified doctors & hospital provide the finest care for your pet.
Greystone Veterinary Associates was incorporated in 1979 and was originally located on Greystone Boulevard. The Seven Oaks name was chosen when the facility was moved, to create an easily recognizable identity for the hospital which was constructed in The Seven Oaks Community on Saint Andrews Road. Since that move in 1981, the surrounding area has changed from an area with just a few retail locations and eateries to a crowded magnet for retail businesses, drawing patrons from all over the state.
After completing a preceptorship at Seminole Animal Hospital in Seminole, Florida, in 1970, Dr. John B. Marlow, Jr. and his family moved to South Carolina. After six and one-half years in a partnership with another veterinarian, Greystone Veterinary Associates was founded and Seven Oaks became a practice where other veterinarians could refer their difficult cases. It also became a respected training ground for some of the most oustanding veterinarians and ancillary personnel in South Carolina.
Throughout the years, Seven Oaks Animal Hospital has continued its tradition of providing the best veterinary care possible. In 1984 Dr. Marlow was accepted into the American Board of Veterinary Practitioners and in 1985 Seven Oaks Animal Hospital was awarded membership in the American Animal Hospital Association.
List Of Veterinarians working in Seven Oaks Animal Hospital in Columbia, SC: