Norwalk Animal Hospital
Old Name: Norwalk Animal Hosp & Dental Clinic PC
Address: 330 Main Avenue Norwalk, CT 06851 United States
Post: 06851
State: Connecticut
County: Fairfield
City: Norwalk
Phone: (203)847-7757
Fax: (203)846-8146
Site: norwalkanimalhospital.com
Working hours: Mon: 08:00 am - 06:00 pm, Tue: 08:00 am - 08:00 pm, Wed: 08:00 am - 08:00 pm, Thu: 08:00 am - 08:00 pm, Fri: 08:00 am - 06:00 pm, Sat: 09:00 am - 05:00 pm, Sun: Closed
Category: Veterinarians
Location & access map for "Norwalk Animal Hospital"
Video street view near "Norwalk Animal Hospital"
Photo from "Norwalk Animal Hospital"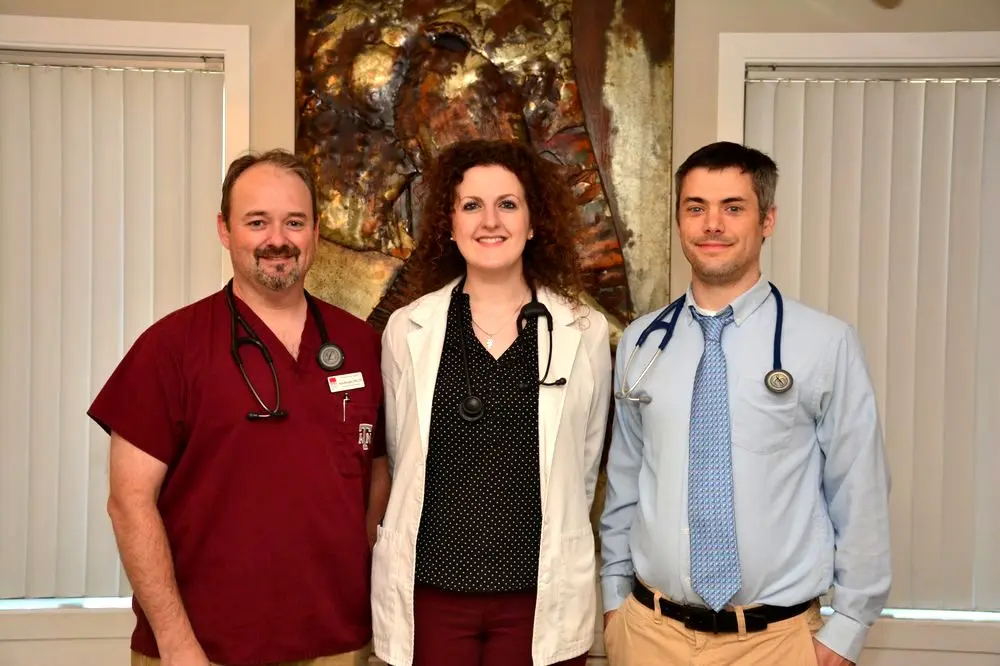 Norwalk Animal Hosp & Dental Clinic PC with 2 Vets located in Norwalk, CT: AAHA-accredited, Board Certified doctors & hospital provide the finest care for your pet.
Norwalk Animal Hospital and Dental Clinic has been serving the veterinary needs of the community since 1981. It is our goal to provide your pet with the highest quality veterinary care possible. We excel at providing individualized care for every paImage - Collagetient, as well as addressing the needs and concerns that you, as a pet owner, may have. We treat your pets as if they were our own!
We frequently provide tours for schools, scouting groups and other organizations and encourage anyone who is interested in seeing our hospital to ask for a tour. Please do not hesitate to call us at (203) 847-7757 if you have any questions or concerns. Our doctors and staff are dedicated to keeping your pets healthy.
Services:
Full medical and hospitalization services
Diagnostic imaging including radiology, endoscopy and ultrasonography
Routine and advanced dentistry
Professional grooming and bathing
Complete surgical services - including LASER surgery
Boarding - with personalized care for every guest
Extensive in-house laboratory and pharmacy
Nutritional guidance with a full line of prescription diets
Physical Therapy - electrostimulation and/or ultrasound
Kitten and puppy adoptions
List Of Veterinarians working in Norwalk Animal Hosp & Dental Clinic PC in Norwalk, CT:
Dr. Richard M. McFarland, II, DVM
Dr. Harlan McLaughlin, DVM