Beach Pet Hospital
Address: 316 North Great Neck Road
Post: 23454
State: Virginia
County: Virginia Beach (city)
City: Virginia Beach
Phone: (757)428-3251
Site: beachpet.com
Working hours: Mon: 08:00 am - 10:00 pm, Tue: 08:00 am - 10:00 pm, Wed: 08:00 am - 10:00 pm, Thu: 10:00 am - 10:00 pm, Fri: 08:00 am - 10:00 pm, Sat: 08:00 am - 04:00 pm, Sun: 08:00 am - 04:00 pm
Category: Veterinarians
Location & access map for "Beach Pet Hospital"
Video street view near "Beach Pet Hospital"
Photo from "Beach Pet Hospital"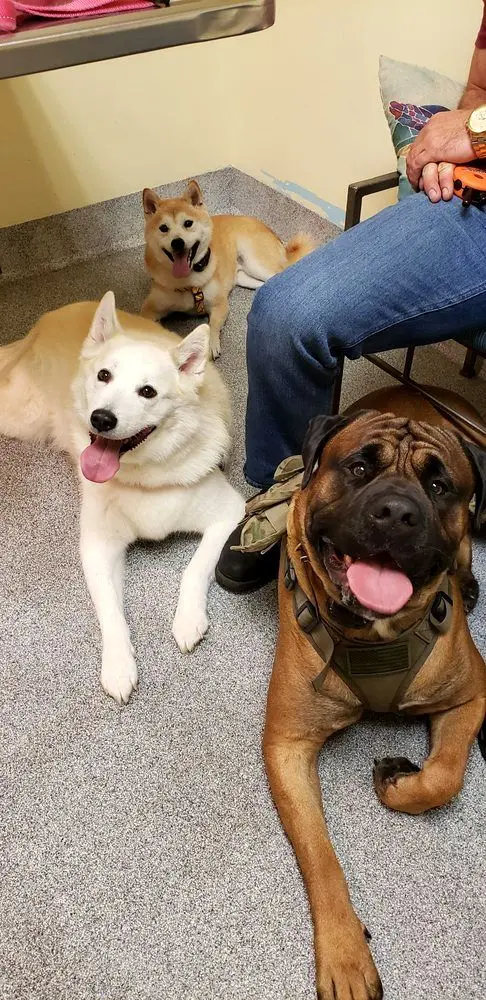 Beach Pet Hospital with 6 Vets located in Virginia Beach, VA: AAHA-accredited, Board Certified doctors & hospital provide the finest care for your pet.
Beach Pet Hospital utilizes the latest technologies and most current techniques to practice the highest level of medical care possible for your pet. In addition, we emphasize pet wellness, preventative care and client education, recognizing that all are the basis for a healthier, happier, longer life for your pet. We embrace the bond between owner and pet and treat and love your pet as if it were one of our own. Our veterinarians and staff are here to welcome you and your pet into the Beach Pet family.
Services:
Beach Pet utilizes the latest technologies to offer your pet the best medical care available. We are a full service medical-surgical facility, offering an array of services including routine surgery such as spays and neuters as well as specialized surgeries such as orthopedics. We incorporate the use of board-certified specialists, referring our patients who need their expertise. We are proud of our facility, our staff, and our equipment. You can feel confident your pet will be in competent, caring hands.
Hours:
Monday 8:00am - 5:30pm
Tuesday 8:00am - 7:00pm
Wednesday 8:00am - 5:30pm
Thursday 10:00am - 7:00pm
Friday 8:00am - 5:30pm
Saturday 8:00am - 12:00pm
List Of Veterinarians working in Beach Pet Hospital in Virginia Beach, VA:
Dr. Vrooman
Dr. Back
Dr. Upchurch
Dr. Gagnon
Dr. Louise Battaglia
Dr. David Laurence