Delton Veterinary Hospital
Address: 8203 127 Avenue NW
Post: T5E 0A1
State: Alberta
City: Edmonton
Phone: (780)475-9225
Site: deltonvet.com
Working hours: Mon: 08:30 am - 05:30 pm, Tue: 08:30 am - 05:30 pm, Wed: 08:30 am - 05:30 pm, Thu: 08:30 am - 05:30 pm, Fri: 08:30 am - 05:30 pm, Sat: 08:30 am - 05:30 pm, Sun: Closed
Category: Veterinarians
Location & access map for "Delton Veterinary Hospital"
Video street view near "Delton Veterinary Hospital"
Photo from "Delton Veterinary Hospital"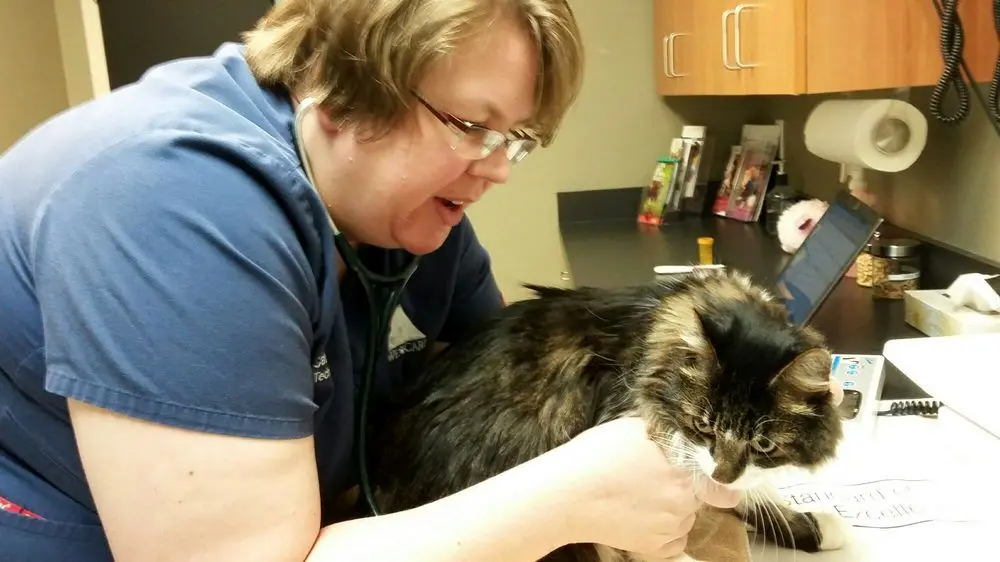 Delton Veterinary Hospital with 4 Vets located in Edmonton, AB: AAHA-accredited, Board Certified doctors & hospital provide the finest care for your pet.
Delton Veterinary Hospital was established in 1972. Our practice has grown from a staff of 2 veterinarians and 2 non-professional staff to a pet health care team of 15. We offer full veterinary services including complete wellness examinations, vaccines, xrays, dental xrays, ultrasound, all routine surgery as well as the difficult orthopedic surgeries, endoscopy, dental cleaning and surgery.
Delton Veterinary Hospital is a certified member of the American Animal Hospital Association, a strictly governed organization for small animal veterinary hospitals in North America. We must adhere to strict medical and ethical practices and undergo an intense inspection every 3 years to maintain this certification. Our latest inspection was August 2009.
Delton Veterinary Hospital is also a member of the Alberta Veterinary Medical Association and have recently undergone an unannounced inspection as part of the AVMA Quality Assurance Program. Our latest unannounced inspection was November 2008.
We are also long standing accredited members of the Better Business Bureau of Central and Northern Alberta.
Our mission
....... is to provide our small animal patients with the highest quality health care by practicing medicine compassionately and humanely, while providing the most up to date and innovative medical and surgical procedures available. Our primary concern is to help you keep your pet as healthy as possible. Our entire staff of veterinarians, animal health technologists and assistants are here to help with all aspects of your pet's health.
Hospital hours - by appointment
Monday, Tuesday, Thursday, Friday 9:00 - 6:00 PM
Wednesday 9:00 - 8:00 PM
Saturday 9:00 - 2:00 PM
List Of Veterinarians working in Delton Veterinary Hospital in Edmonton, AB:
Dr. Ken Keeler
Dr. Jeff Person
Dr. Lisa Collis
Dr. Guill Trimino