NorthPaws Veterinary Center
Address: 564 Putnam Pike Greenville, RI 02828 United States
Post: 02828
State: Rhode Island
County: Providence
City: Greenville
Phone: (401)949-5030
Fax: (401)949-5036
Site: northpaws.com
Working hours: Mon: 07:30 am - 12:00 am, Tue: 07:30 am - 12:00 am, Wed: 07:30 am - 12:00 am, Thu: 07:30 am - 12:00 am, Fri: 07:30 am - 12:00 am, Sat: 08:00 am - 07:00 pm, Sun: 09:00 am - 07:00 pm
Category: Veterinarians
Location & access map for "NorthPaws Veterinary Center"
Video street view near "NorthPaws Veterinary Center"
Photo from "NorthPaws Veterinary Center"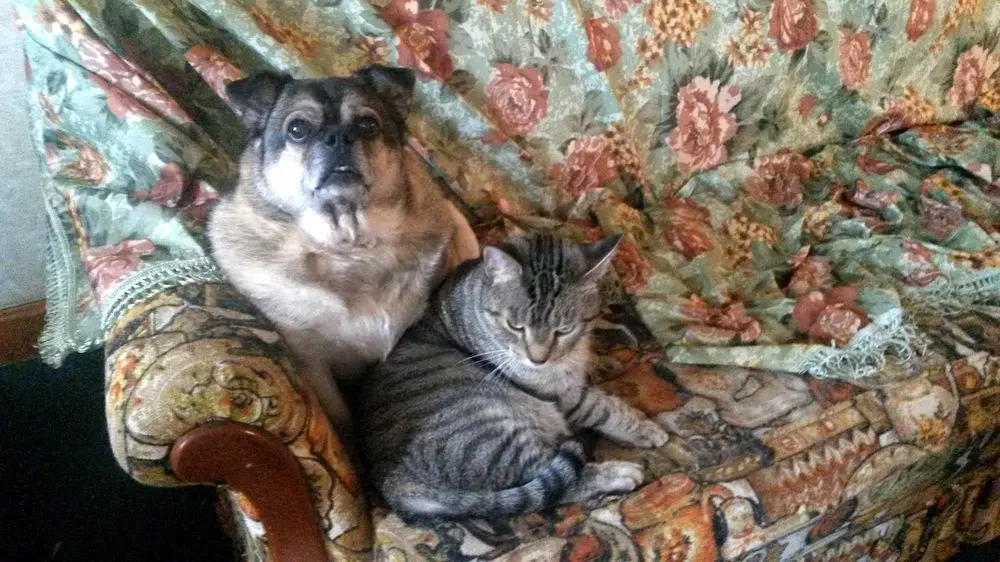 NorthPaws Veterinary Center is a well-established, full-service, small animal veterinary hospital providing comprehensive medical, surgical and dental care.
We provide a broad spectrum of diagnostic procedures through in-house testing and the use of external laboratories. We also work closely with local specialists when more advanced procedures are required. Our hospital is equipped with a modern surgical suite, in-house x-ray and ultrasound capabilities, and a closely supervised hospitalization area. The facility includes a well-stocked pharmacy and a large selection of prescription diets.
At NorthPaws Veterinary Center we strive to offer not only sound advice, but also optimal veterinary care, thus allowing you the enjoyment of your companion for many years to come. Our job is not only to treat your pet when he or she isn't feeling well, but also to help you learn how to keep your best friend happy and healthy.
Mission
To provide superior quality medicine and compassionate care for companion animals.
To provide outstanding customer service by consistently exceeding pet owner's expectations.
To maintain responsible fiduciary practices through sound judgment and modern management techniques.
To offer a positive and fulfilling work environment for all employees by encouraging teamwork, self-improvement, and responsiveness to the employee's personal talents and goals.
To foster and encourage a positive attitude in the community towards pet ownership and the human-animal bond through example and education.
Services:
Due to the importance of your pets, we stress the value of an annual physical examination. Thorough check-ups and preventive care can help alleviate serious health problems. We offer a wide range of veterinary services to keep your companions feeling their best:
Medical Services: Our hospital is equipped to provide diagnostic and therapeutic services to care for your pets' complete health care needs.
Surgical Services: Our state-of-the-art surgical suite provides for the performance of a wide variety of surgical procedures. We also offer in-hospital refferal to a board certified surgeon.
Anesthesia: We utilize the safest available anesthetics to provide an extra margin of safety, especially for our older or high-risk patients. Using the most modern equipment along with qualified technicians, the patient's vital signs are monitored during all anesthetic procedures.
Laboratory: Our in-house laboratory facilities provide for serum chemistry, hematology, serology, urinalysis and parasite testing. We also utilize commercial veterinary laboratories for specialized diagnostics and consultations.
Radiology Services: Our on-site, modern X-ray equipment provides high quality radiographs to aid in the quick diagnosis of many disorders.
Ultrasound: Our new ultrasound machine helps aid in diagnosis of many diseases. As well as being non-invasive, it can help to avoid some surgeries.
Internal medicine consults: We offer in-hospital referrals to an internal medicine specialist who performs ultrasounds, endoscopic procedures and helps us with the diagnosis of more complicated cases.
Electrocardiography Services: We provide ECG services on-site as well as consultations with cardiologist.
Dentistry: Our dental services include teeth cleaning and polishing, tooth extractions and minor oral surgery.
Permanent identification: We offer microchip identification. Microchips are placed under the skin to allow identification of your animal. This way should your animal escape even without it's collar, it will have a number which can be scanned. This number then allows us to locate you.
Pharmacy: We maintain a complete inventory of pharmaceuticals, vitamins, shampoos, flea and tick control products and heartworm preventatives to meet the needs of your pet. We also carry a full line of many prescription diets.
Dietary Counseling: We will provide guidance regarding your pet's nutritional needs for each life stage, including dietary requirements for growth, weight maintenance and performance.
Emergency Care: Emergency care is offered during normal hospital hours. Please call our main telephone number for instructions for after-hour emergencies or visit Emergency under the Contact Us tab on this site.
Hours:
Sunday closed
Monday 8:00 AM 8:00 PM
Tuesday 8:00 AM 8:00 PM
Wednesday 8:00 AM 8:00 PM
Thursday 8:00 AM 8:00 PM
Friday 8:00 AM 6:00 PM
Saturday 8:00 AM 3:00 PM
List Of Veterinarians working in NorthPaws Veterinary Center Inc in Greenville, RI:
Dr David Bergmann
Dr Jessica Murphy
Dr Danielle Paradise
Dr Mark W Paradise