Powell Veterinary Center
Old Name: Powell Blvd. Veterinary Clinic and Dental Center
Address: 3654 SE Powell Boulevard
Post: 97202
State: Oregon
County: Multnomah
City: Portland
Phone: (503)236-1834
Fax: (503)716-4557
Site: powellvet.com
Working hours: Mon: 07:30 am - 07:00 pm, Tue: 07:30 am - 07:00 pm, Wed: 07:30 am - 07:00 pm, Thu: 07:30 am - 07:00 pm, Fri: 07:30 am - 07:00 pm, Sat: 08:30 am - 06:00 pm, Sun: 09:00 am - 04:00 pm
Category: Veterinarians
Location & access map for "Powell Veterinary Center"
Video street view near "Powell Veterinary Center"
Photo from "Powell Veterinary Center"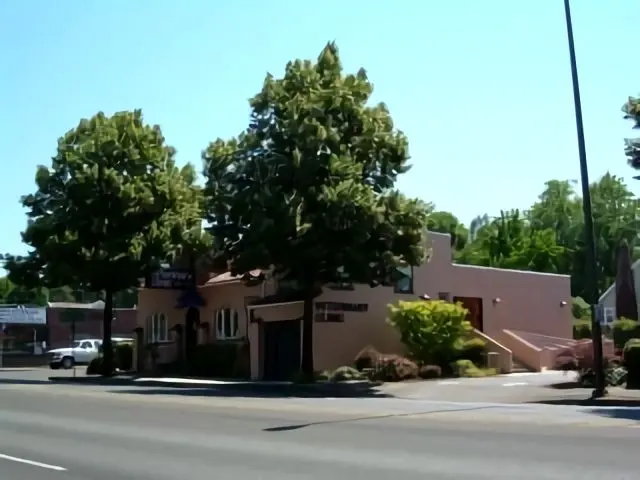 Powell Boulevard Veterinary Clinic & Dental Center with 3 Vets located in Portland, OR: AAHA-accredited, Board Certified doctors & hospital provide the finest care for your pet.
The goal of Powell Blvd. Veterinary Clinic is to provide friendly, compassionate care in a clean, family-like setting. Our focus is the celebration of the human/pet bond and all the joy it brings to life. We know that your pets are part of your family, so we treat them like they are part of ours!
Powell Blvd Veterinary Clinic is the oldest veterinary clinic in the city still located at its original site. The clinic was built by Dr Kreitzer in 1929, and served as both his residence and clinic. Its original name was Canine Clinic and Hospital as it reflected the only species considered to be a valuable enough pet to warrant spending money on. Until that era the vast majority of veterinarians were trained to treat only the livestock and working animals of the time. Some of our clients and their families still tell us stories of having to ring the doorbell to enter and of being seated in Dr. Kreitzer's living room until he was ready to see their pet. Yes, he was always willing to see cats too, but they were not commonly kept as pets in that era.
Services:
Dentistry
Surgery
Check-Ups
Preventative Medicine
Laboratory
Pharmacy
Hours:
Monday: 7:30am - 7pm
Tuesday: 7:30am - 7pm
Wednesday: 7:30am - 7pm
Thursday: 7:30am - 7pm
Friday: 7:30am - 6pm
Saturday: 9am - 5pm
Sunday: CLOSED
List Of Veterinarians working in Powell Boulevard Veterinary Clinic & Dental Center in Portland, OR:
Dr. Kreitzer
Dr. Rennick
Dr. Lathrop