Indian Creek Veterinary Hospital
Address: 215 South 45th Avenue
Post: 83605
State: Idaho
County: Canyon
City: CALDWELL
Phone: (208)459-6355
Fax: (208)459-6388
Site: conger.vetsuite.com
Working hours: Mon: 07:30 am - 06:00 pm, Tue: 07:30 am - 06:00 pm, Wed: 07:30 am - 06:00 pm, Thu: 07:30 am - 06:00 pm, Fri: 07:30 am - 06:00 pm, Sat: 07:30 am - 01:00 pm, Sun: Closed
Category: Veterinarians
Location & access map for "Indian Creek Veterinary Hospital"
Photo from "Indian Creek Veterinary Hospital"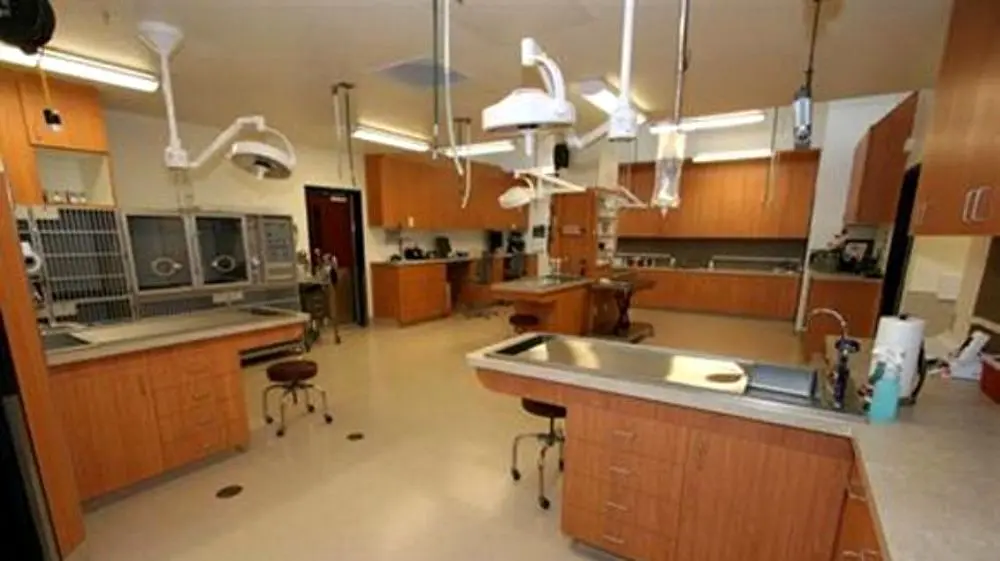 AAHA-accredited Idaho Veterinary Hospital with 2 Board Certified doctors/Vets located in Caldwell, ID provides the finest care for your pet.
INDIAN CREEK VETERINARY HOSPITAL is a full-service veterinary medical facility. The professional and courteous staff at INDIAN CREEK VETERINARY HOSPITAL seeks to provide the best possible medical care, surgical care and dental care for their highly-valued patients.
They are committed to promoting responsible pet ownership, preventative health care and health-related educational opportunities for their clients. INDIAN CREEK VETERINARY HOSPITAL strives to offer excellence in veterinary care to CALDWELL, ID and surrounding areas.
Their Mission
To provide high quality pet health and wellness services to assist your pet in living a longer, happier, and healthier life.
To provide their clients with access to leading edge products and services and authoritative educational content focusing on enhancing the human animal bond.
Services:
INTERNAL MEDICINE
ORTHOPEDIC SURGERY
DIGITAL RADIOGRAPHY
SURGERY
DENTAL CARE
IMMUNIZATION AND WELLNESS CARE
BIRDS, REPTILES, RABBITS AND SMALL MAMMALS
RADIOLOGY
BEHAVIORAL MEDICINE
BOARDING
BATHING / GROOMING
BATHING / GROOMING
MICRO CHIPPING
NUTRITIONAL COUNSELING
PAIN MANAGEMENT
List of Veterinarians working in Idaho Veterinary Hospital in Caldwell, ID
Dr. William F Pilcher DVM
Dr. Steven Cassel DVM