Battleground Hospital for Animals
Address: 225 South Royal Oaks Boulevard Franklin, TN 37064 United States
Post: 37064
State: Tennessee
County: Williamson
City: Franklin
Phone: (615)261-7500
Fax: (615)261-7503
Site: battlegroundhospital.com
Working hours: Mon: 07:00 am - 06:00 pm, Tue: 07:00 am - 06:00 pm, Wed: 07:00 am - 06:00 pm, Thu: 07:00 am - 06:00 pm, Fri: 07:00 am - 06:00 pm, Sat: 08:00 am - 01:00 pm, Sun: Closed
Category: Veterinarians
Location & access map for "Battleground Hospital for Animals"
Video street view near "Battleground Hospital for Animals"
Photo from "Battleground Hospital for Animals"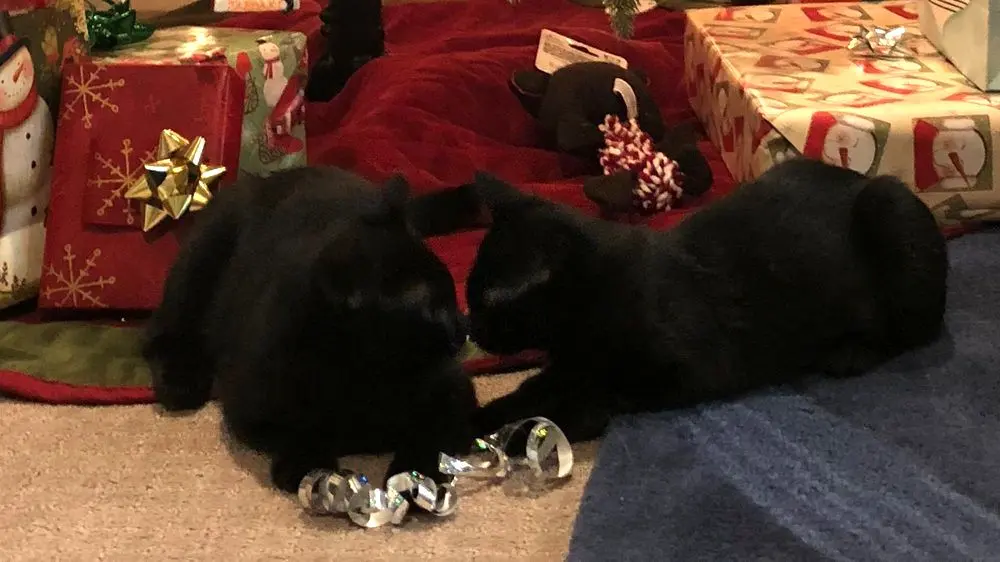 AHA-accredited, Board Certified doctors & hospital: Battleground Hospital for Animals located in Franklin, TN with 4 Vets provide the finest care for your pet.
Located in the heart of Williamson County, in Franklin, Tennessee, we are conveniently located off Interstate 65 South and Highway 96. Established in October of 1999, we are a bustling four-doctor practice. Two of our doctors are brothers, Dr. Robert V. Russell and Dr. James C. Russell, the brothers founded Battleground and our hospital is the culmination of their dream which began over 12 years ago. We happy to say that we have grown incredibly since the first day of business!
Using specialized architects and "state of the art" materials, our hospital is designed to offer a friendly, clean, and comfortable environment for your pet. Battleground Hospital for Animals is dedicated to providing the most comprehensive veterinary services possible to the residents of middle Tennessee as we offer both compassionate health care, and excellent customer service.
We are proud to boast, as we are one of the few AAHA accredited small animal hospitals in the Franklin area. This means that we adhere to a higher standard for all aspects of veterinary care. Our doctors keep current on the newest procedures and often implement highly advanced technologies to aid in treating our patients.
We keep our doctors busy as they rotate between surgeries and medical cases throughout the day and into the evening. Some of our clients prefer to see a specific doctor each time they bring their pet into our office, and we are happy to accommodate such requests. This allows our clients to experience a small-hospital feel while receiving superior quality veterinary care!
Services
Battleground Hospital for Animals strives to provide the residents of Middle Tennessee with a comprehensive array of Veterinary services in one convenient location. Our team from our Doctors to our kennel staff is dedicated to accommodating each of our patient's specific needs, in every way.
We feel it is beneficial for your pet to have one provider for most aspects of Veterinary care, as it allows her to feel comfortable with one facility. From simple situations like boarding, grooming or daycare, to the more crucial or stressful times such as hospitalization or surgery, we like to get to know your pet. This makes for a warm, familiar environment, in which our clients find that they can feel completely comfortable in any situation, entrusting us with the care of their furry family members.
From routine bathing and grooming to keep your pet comfortable and aesthetically pleasing, our grooming and bathing services are readily available. Lodging is also available and generally reserved only for the use of our clients, just in case of a scheduled or unscheduled trip your pet may not be able to accompany you on.
Medically, from routine vaccinations all the way up to advanced or emergency care, trust that our Doctors will strive to accurately and quickly determine cause, diagnosis and treat any medical problem your pet may encounter, with no limitations on diagnostic capabilities.
Surgically, from routine or elective procedures such as spaying, neutering or dental cleanings, we have many flexible dates available for your convenience. Also, when emergencies arise day or night, trust that our operating room staff is always prepared with high-tech monitoring and diagnostic equipment.
Office Hours: Monday thru Friday 7:30am - 6:30pm. Saturdays 7:30am-1:00pm. Closed Sundays.
Doctor's Hours: Monday thru Friday 8:00am – 5:30pm. Saturdays 7:30am – 12:30 pm.
List Of Veterinarians working in Battleground Hospital for Animals in Franklin, TN:
Dr. Robert V. Russell
Dr. James C. Russell
Dr. Lori Cavalcanti
Dr. Garrett Dawson